---
Elegant metal lid for melting wax evenly and no waste of wax and money.
Vintage designs with gold / rose gold /copper plated zinc alloy.
Beautiful hollow-out decoration for any space.
Help wax burn fast and evenly.
Windproof and heat retaining, avoid candle tunneling in cold weather.
Melting surface wax within 40 minutes for better burning experience.
Four variations for different size cups: 6.8cm/2.68in, 8.2cm/3.22in, 9.4cm/3.7in, 10.3cm/4.05in.
6.8cm/2.68in for cup inner diameter between 5.3~6.6cm/ 2.09~2.59in, for One Day Series, Discovery Series, Mocking Jay Series, Dreamy Life Series.
8.2cm/3.22in for cup inner diameter between 7.3~8.1cm/2.87~3.18in, for Mid-night Series, Pure Love Series.
9.4cm/3.7in for jar or cup inner diameter between 8.3~9cm/3.27~3.54in.
10.3cm/4.05in for jar or cup inner diameter between 8.7~9.9cm/3.43~3.9in.
---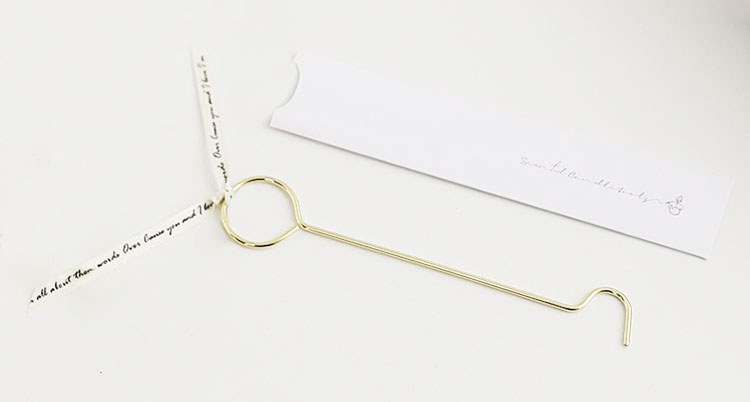 Each candle topper will get a gold-tone wire candle dipper as above.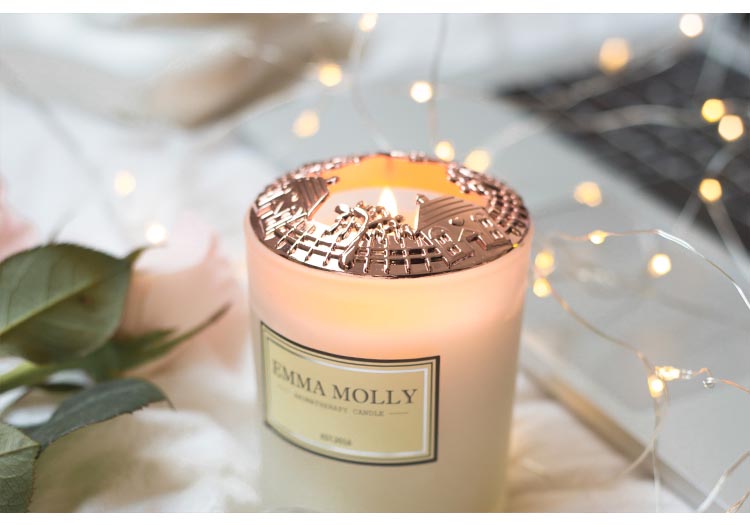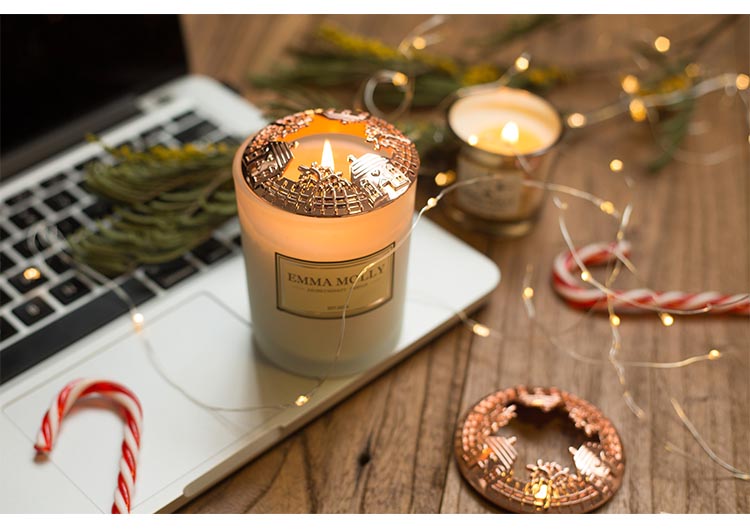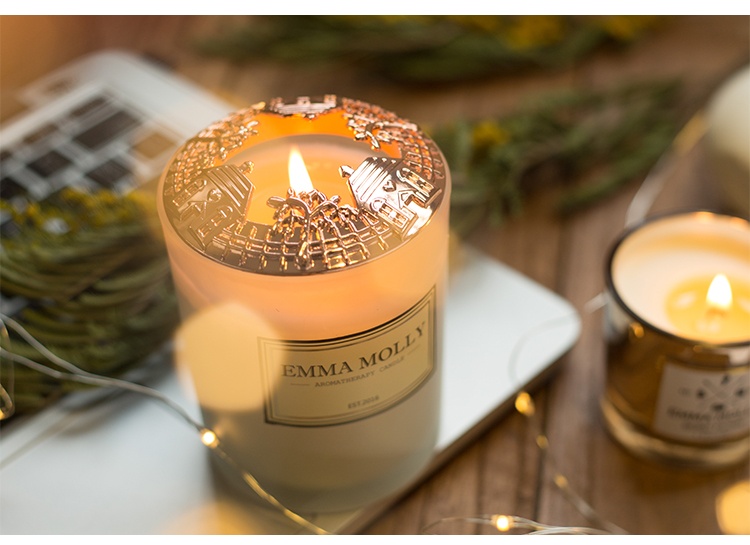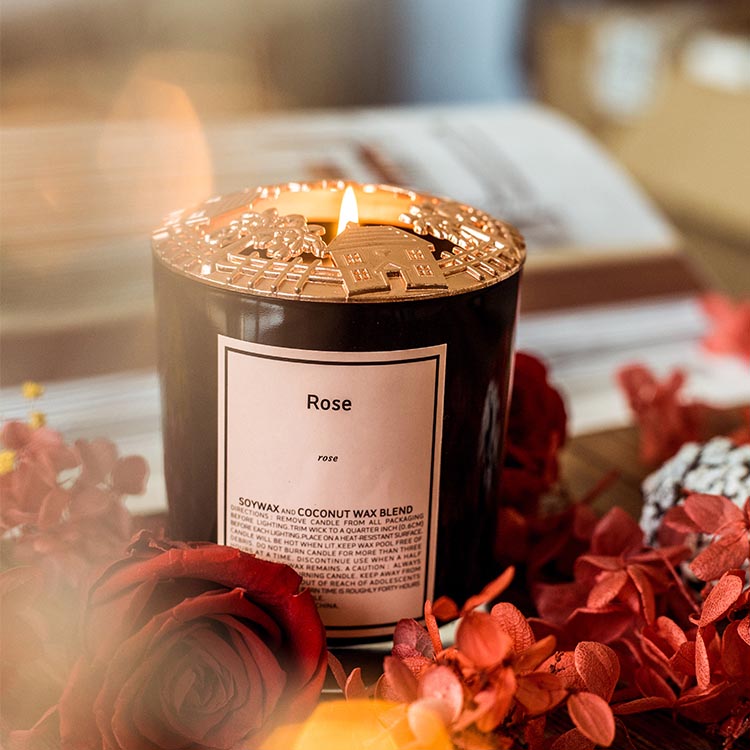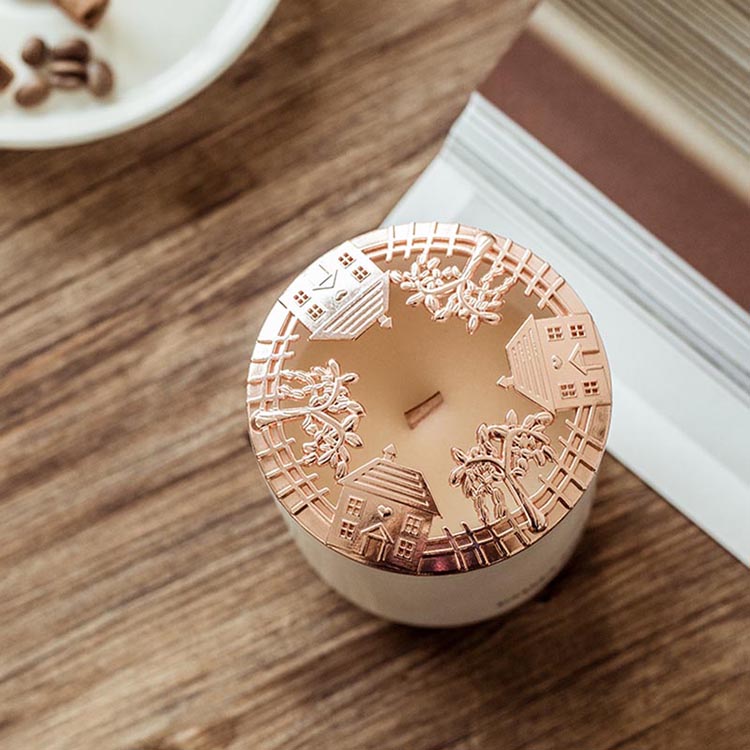 What is an Emma Molly Candle Topper? Why Use a Candle Topper?
An Emma Molly candle topper is a beautiful hollowed lid for cup/jar candles burning and decoration. It is made of gold/silver plated zinc alloy.
A candle topper keeps heat in cup/jar, helps wax melt fast and evenly, prevents candle tunneling, reduces drift effect on candles. It's an useful candle burning accessories in winter.  In the meanwhile, don't forget to use a wick trimmer to trim the candle wick to proper length, which also helps candle burn evenly and longer. That's the key to get most out of a candle.
Candle Topper Measurement
Candle topper: snowflakes candle topper 6.8cm/2.68in
Candle: One Day frosted glass candle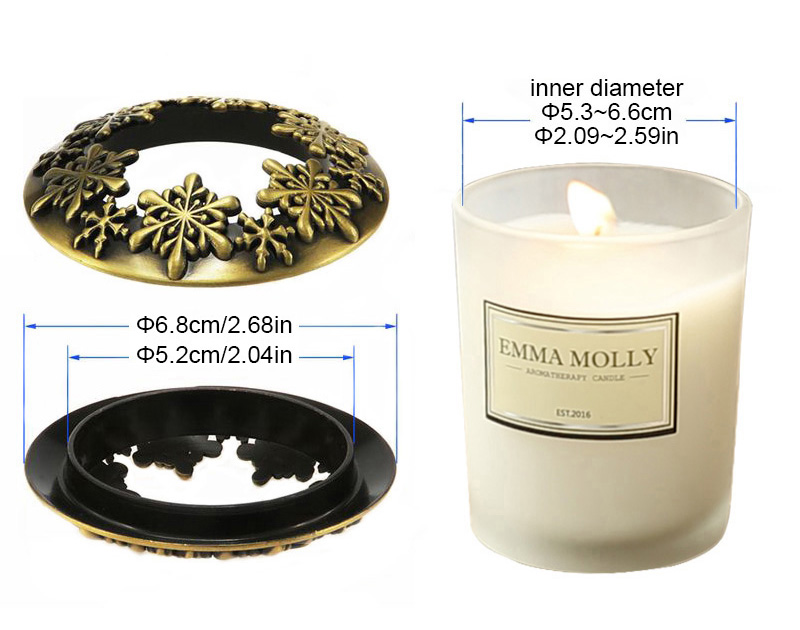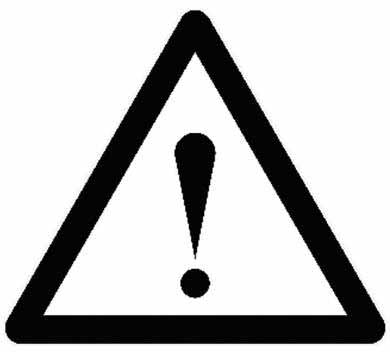 Avoid touching any part of the hot candle topper on a burning candle or after the candle fire was put out a little while.

The candle topper is not a toy. Keep the hot candle topper away from children, pets and flammable materials.

You might need use a candle wick dipper to put out the candle fire when using a candle topper.